Simply Salsa:
Dancing Without Fear at God's Fiesta

Simply Salsa
Included as one of the top three readers' favorite nonfiction books for 2012 in The Book Club Network.
What keeps women from dancing to the freedom God offers?
With passion and boldness, Simply Salsaexposes the lies and misconceptions that imprison women with unfounded insecurities and feelings of inadequacy. No matter the degree of adversity or pain, Janet Eckles has discovered an alternative to gloom—through the security that is only found in God's love.
When women in the Bible faced tribulations and trials, they sought God's grace. Simply Salsa illustrates how that same grace offers today's women the opportunity to:
Leave the ugly past behind and look to a fresh tomorrow
Find peace and increased faith as you wait for answers to prayer
Embrace God's comfort to conquer sorrow and disappointment
With a bit of sassiness, a touch of humor, and an amiga-to-amiga style, Simply Salsa encourages women to accept God's call to dance!
Simply Salsa Hits #1
Soon after its release in August 2011, Simply Salsa hit #1 on Amazon's best-seller list.
Goodness gracious, how did Simply Salsa become an Amazon #1 bestselling hit?
Watch this one-minute video for the answer: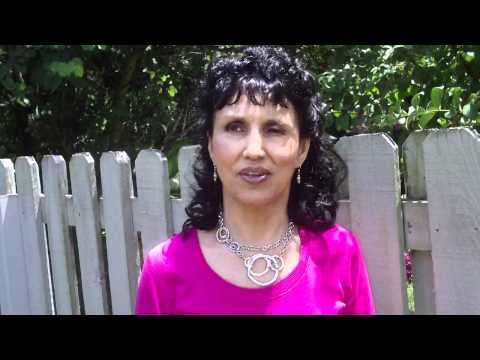 That's right, we forgot to celebrate life. The reason is because We were misled in thinking that life is to be enjoyed only when troubles go away.
But that's incorrect. In Simply Salsa, I'll show you how you can begin now to live that life that sings with joy, smiles with contentment, and dances with triumph.
I'll show you the secret. They say I should be the last one to dance—blind, endured marital infidelity, financial devastation, and the murder of my youngest son.
I should be sobbing inside the well of pity. The reason I'm not is because of God's grace. That's the secret—His grace that showed me a better way, a simpler path and a deeper joy.
But what explodes inside me is the passion to show you the same success, the same rich life and the same gift of freedom from fear, stress and worry.
One reviewer said:
"Janet Eckles' Simply Salsa pulsates to the beat of God's heart. With wit and in beautiful Latino metaphors, Janet shows how God leads us to him step by step until dramatic changes take place…"

~Cathy Messecar, Author of a Still and Quiet Soul: Embracing Contentment
Readers' favorite quotes from Simply Salsa:
"Amigas, joy has nothing to do with a trouble-free life. Joy has everything to do with the absence of fear."
"In all areas of life, unfairness abounds. And justice may be blind. But injustice allows us to discover the beauty of forgiveness."
"No amount of fear can increase our bank accounts, and no amount of losses can decrease God's provision."
"Those bumps aren't all bad. If they jostle us, that means we're moving ahead. And we're not broken down on the side of the road of grief."
"And with the same strength we use to remove the cheese stuck at the bottom of the tamale casserole, we must scrape away the "loves" that give us a false sense of purpose and satisfaction."
Read Excerpts from Simply Salsa
Order your copy of Simply Salsa now from Amazon
Hola Happiness
Finding Joy by Dancing to the Melody of God's Word
Not much time to read books.
Not much money to buy them.
But lots of burdens that need answers.
Best-selling author, Janet Perez Eckles presents a brief study of God's Word to nudge you to the next level of triumph and joy. Rather than hours of reading, Hola, Happiness: Finding Joy by Dancing to the Melody of God's Word is packed with soul-searching questions, deep reflections, brief videos and answers from God's Word. No matter what you face–disappointment, fear, heartache, shame, insecurity, sorrow–You will say "Hola" to happiness, to the peace and the joy God created you for.
Watch this brief video for more details:
Trials of Today, Treasures for Tomorrow:
Overcoming Adversity in Life
Has life overwhelmed you?
Does fear for tomorrow rob your sleep?
Do you hunger for peace and reassurance?
Written in a warm, friend-to-friend style and packed with real-life stories, Janet's writing sparks conversation, discussion, and spiritual growth.
Watch the video trailer:
Trials of Today, Treasures for Tomorrow is also available as a

Kindle eBook

and a

Google eBook

!

Read

Excerpts

from Trials of Today, Treasures for Tomorrow
Pin It
More books associated with Janet
Contact Janet 407 855 1565